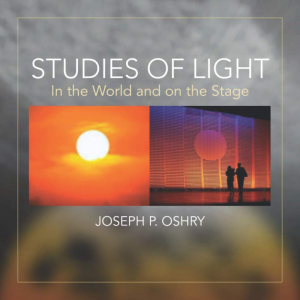 Preview the book
To view this sample chapter in the layout as intended with Adobe Acrobat Reader, click on View. In the drop down menu, click on Page Display, then click on Two Page View.
Delve into a fascinating journey of light! See visually how light can impact your mood and perceptions. Gain a greater understanding of how light seen in our world is interpreted and transferred to the stage. This pictorial based book will also help you to understand how you can improve your own environment for the better through the effective use of light!

For Libraries, Universities, Publishers, Book Stores and other bulk orders through IngramSpark/Lightning Source, please contact Joseph by clicking here.
Joseph is a member of the Independent Book Publishers Association.